Round of 16 – 15th KPMC
The round of 16 in the 15th KPMC was completed on the 19th and 20th of August.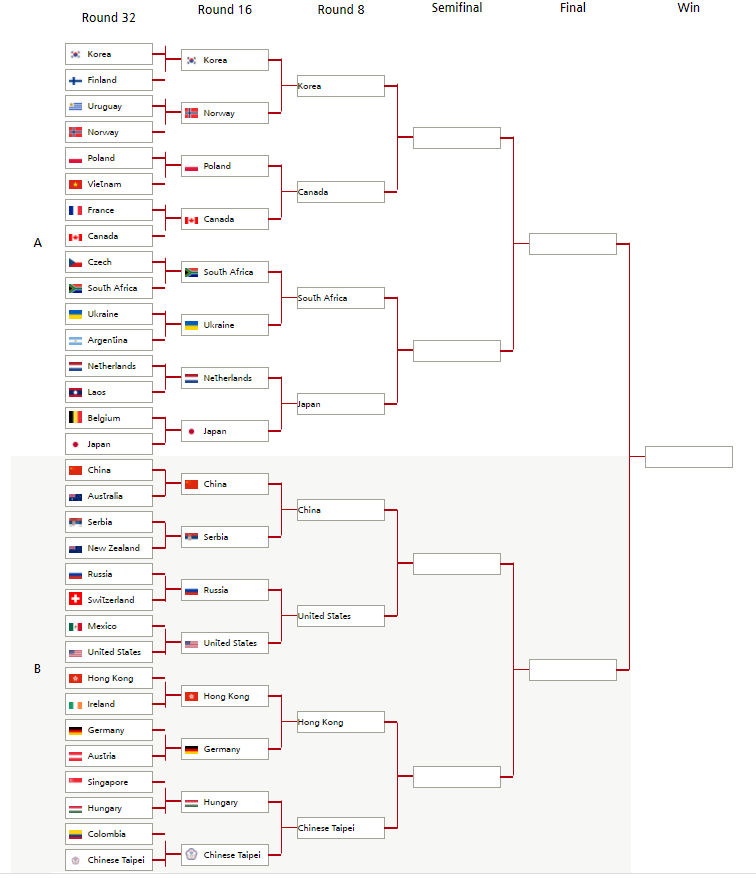 In group A, the Poland v Canada game looked like being the highlight.  Canada was ranked 7th so was the seeded player but their representative was the 16 year old Brady (Bei Ming) Zhang, "5-dan".  His opponent was the 24 year old Czechia player Stanislaw Frejlak (7D) one of the strongest amateur players in Europe.   In the event, Frejlak got hammered and a comment by someone in an online commentary suggested he may be about to be promoted to 1d Pro in the North American league.   Move 68 was the beginning of the downhill slide for Stanislaw and move 103 was an indication of the aggressive confidence of Brady.
Sorry, your browser doesn't support WGo.js. Download SGF
directly
.
In group B games went according to rank, though the Hong Kong v Germany game was close, with Park of HK (or "Hong Kong. China" as the organizers would have it!) defeating Weltike of Germany by 3.5 points.   Jonas started by playing mirror go and after the mirror was broken at move 47, built up a small lead (84%) by move 122.  But some ponderous play in the centre saw the game level by move 143.
Sorry, your browser doesn't support WGo.js. Download SGF
directly
.
So after the dust settled in the round of 32, Europe found itself with no players represented in the quarter finals.
There are some juicy games to enjoy in the quarterfinals.  How will the 16 year old Brady Zhang from Canada fare against the 17 year old Euihyun Lee from South Korean.  Lee has hardly been tested so far.  It will be fascinating to see how the South African player Guang Chow fares against Minoru Ozeki from Japan.  As usual check the Tygem Championship room for the times of these games which are scheduled to be played on 23 August.